Click here to turn sound on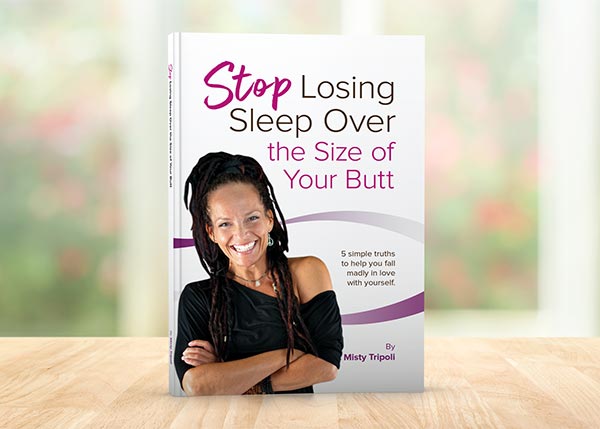 Retail price: $15.95
One time only price: $7

Adding the book to your cart...
60 Day Money Back Guarantee

Ships for free
Meet Misty Tripoli, the author
I used to lose sleep thinking about how others would judge my appearance.
It literally kept me up at night.
However, when I finally realized that no one cares what I look like, I was able to invest all of my energy into healing my body, getting healthy, and loving myself.
And that's what my new book - STOP LOSING SLEEP OVER THE SIZE OF YOUR BUTT - is all about...
You see, I've been there.
Perhaps at a place where you're at right now.
Dieting... Working out all the time... Scrutinizing everything you eat... Speaking negatively to yourself... Losing sleep over the size of your butt!
That's not how you were born to live!
Instead, you were born to thrive... and I'm on a mission to help you do it.
In my book you will discover 5 simple truths that you can implement right now to help you fall madly in love with yourself.
Plus, it also includes my 30 day challenge where I take you step by step through some of my favorite grooves, meditations, and workshop exercises to help you build the foundation for a totally delicious life.
So come with me on this journey as I promise it will change your life.
Remember: The special pricing and free shipping on this page is only available when you upgrade you order today. You can't get this deal anywhere else, so don't miss out!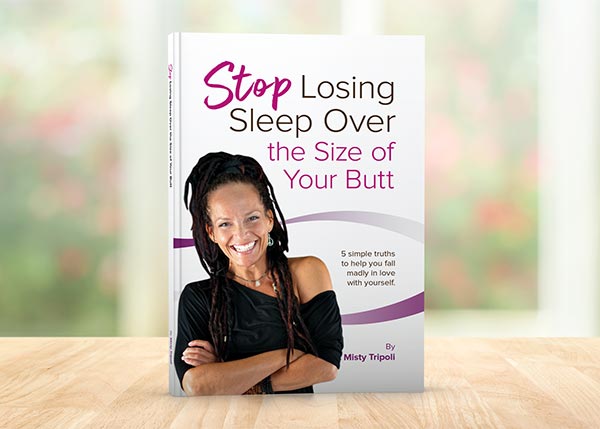 Retail price: $15.95
One time only price: $7

Adding the book to your cart...
60 Day Money Back Guarantee

Ships for free