Add these DVDs to your shipment with this one-time-only offer and get free shipping and free streaming video access!
Gentle Groovy Yoga & Pilates
It's Yoga and Pilates with a Body Groove twist!
Gentle Groovy Yoga & Pilates
It's Yoga and Pilates with a Body Groove twist!
Play video with sound
Play video without sound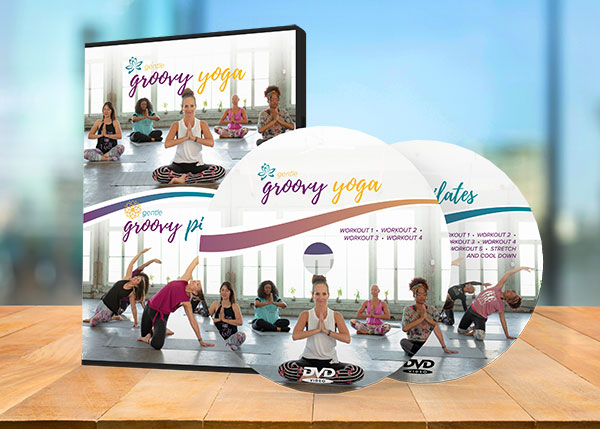 Normal retail price: $34
Add this to your shipment for only $19

Adding Gentle Groovy Yoga and Pilates to your cart...
60 Day Money Back Guarantee
Ships free within 1 business day
Pay with Credit Card, PayPal or Amazon Pay
Access streaming video on Roku, AppleTV, FireTV, Chromecast, tablets and computers
Here's what you'll get with this collection: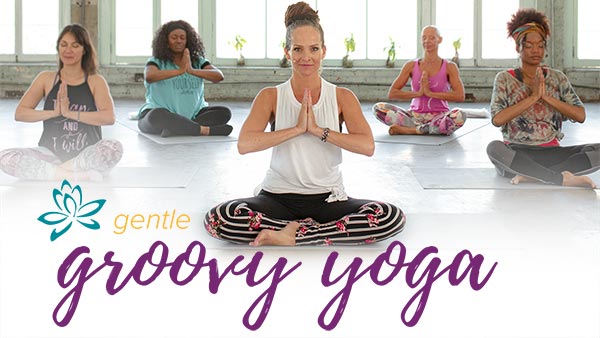 Gentle Groovy Yoga is a TOTALLY DIFFERENT way to do Yoga!
I've been doing yoga for nearly 20 years and I can tell you I've never seen anything like this. Over the years while I've absolutely loved doing this type of exercise…I've found it can also be incredibly hard, painful, and even quite rigid in how you're asked to perform the movements.
So I put the "Body Groove twist" on this new program and I think it's going to absolutely knock your socks off!
Check out these videos to learn more about Gentle Groovy Yoga:
---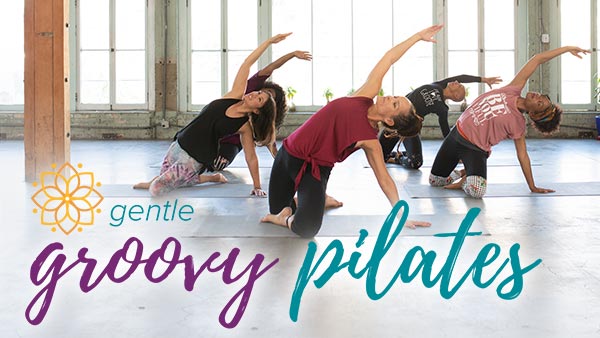 Gentle Groovy Pilates puts strength and flexibility easily within reach!
There's no question that Pilates workouts can help get your body get strong and flexible. But ordinary Pilates workouts are hard to follow, even for experienced experts.
So I've brought the Body Groove workout philisophy to Pilates, and created short workout videos that are easily adapted for any fitness level.
Check out these previews of the Gentle Groovy Pilates workouts:
There's no risk to try Gentle Groovy Yoga and Pilates because I GUARANTEE you'll love it!
Since I'm already shipping you some DVDs, I can add these bonus DVDs in without any extra shipping charges, and you'll double your Body Groove collection for just $19. Plus, I'll even include streaming video access so you can start your workouts right away, and access your workouts anywhere.
Like every Body Groove DVD, this collection comes with a 60 day money back guarantee, so there's no risk to try it today. But this special add-on offer is only available right now, before we ship your original order, so don't miss out!
Click below to place your order, and don't forget to message me on Facebook and let me know what you think of this fun new way of doing yoga and pilates!
Here's everything you get when you add this to your shipment today: