Body Groove Streaming Video Collections
As soon as you place your order, you'll have INSTANT streaming video access to your workout routines. You can stream the workouts right to your computer, tablet or smartphone.

And if you have a Chromecast or Apple TV device connected to your TV, you can even get your Body Groove workouts on your big screen!
Here's what REAL Body Groove fans have to say about these streaming workouts:
Samantha Hough
September 6 •
Okay so saw this today from a friends post and as a dancer and a mum of 3 I wanted a programme that I could do that made me smile and this looked right up my street so got the streaming version and did my first class tonight and I loved it! Danced my socks off round the living room and now feel energised and chilled Thank you!
This morning I purchased the online streaming videos......Just did the Body Groove Delicious Dance Series #1....loved it so much ....so different and fun!!!
FABULOUS!!!!! I just finished my first streaming workout and I am in love! I am a 200ryt and am certified to teach piyo strength, but body groove is my new favorite.

Marlynn Joy Kern MacLeod
June 26 •
LOVE, LOVE, LOVE this!! Ordered online but was given instant access :) I have been dancing around my house for an hour now. Thank you!!!
Vicki Parsley Silbernagel
July 7 •
I'm so glad I ordered these videos--streaming, so I could start right away, and have it with me wherever! I'm 60+, and these make me WANT to join in and dance along! I'm using muscles I forgot I had while I dance and stretch with Misty! She has a relaxed, easy-going attitude that is very encouraging. Highly recommend, and not just for seniors! It's FUN, and as good as YOU make it!
I love the music and just watched the streaming video. Amazing. I found myself moving to the music and wanting to start dancing just from the introduction. I also found myself excited to start working out again. I've done half marathons, 5k's and multiple workouts from Buns of Steel to Billy Blanks. I have to admit I've used extensive overtime I work as an excuse to not workout. Yet with the downloading of the workouts I can bust a move anywhere work sends me.
Catherine Price
June 25 •
Such a fun way to get fit! Bought the online program, they delivered. Easy, affordable and fun!
Delicious Dance Collection
Check out "The Love Bus"
From Delicious Dance

Delicious Dance Workout #1 – $20 Value
(7 routines – 39 minutes)
Delicious Dance Workout #2 – $20 Value
(6 routines – 28 minutes)
Delicious Dance Workout #3 – $20 Value
(6 routines – 27 minutes)
Free Bonus Workout #1 – $20 Value
(7 routines – 33 minutes)
Free Bonus Workout #2 – $20 Value
(6 routines – 24 minutes)
I saw this on FB watched the videos and decided to order the video. OMG I love this workout! Simple moves but so effective! I was completely drenched by the end of one series! And I work out every day before this, just wanted something new. I moved every part of my body and it was also so much fun! I look forward to doing this workout every day! Who knew I could be a Groover! The work out is so freeing, I just let go! Thank you Misty for putting this together and offering it at a reasonable price. Misty is also very encouraging to just be yourself!
Dance Your Heart Out Collection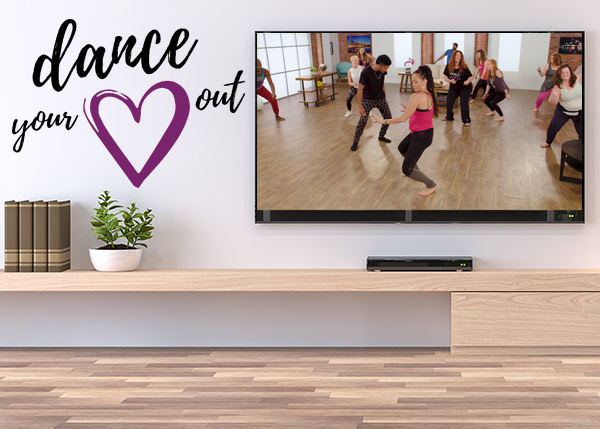 Check out "Super Funk"
From Dance Your Heart Out
Dance Your Heart Out Workout #1 – $20 Value
(6 routines – 29 minutes)
Dance Your Heart Out Workout #2 – $20 Value
(6 routines – 27 minutes)
Dance Your Heart Out Workout #3 – $20 Value
(6 routines – 28 minutes)
Free Bonus Workout #1 – $20 Value
(6 routines – 31 minutes)
Free Bonus Workout #2 – $20 Value
(6 routines – 38 minutes)
Free Bonus Session #3 – $20 Value
The best home exercise video set I have ever seen. The online application is excellent as well. The customer service is great, anytime I have had a question they were quick to respond. I love dancing to these video, it is the only time I don't have to worry if I am doing it right or not.
Get both video collections and save!

The Body Groove Ultimate Collection features BOTH the Delicious Dance and Dance Your Heart Out videos at a special price.
---
Delicious Dance Collection - $29
Dance Your Heart Out Collection - $29

---

Price when purchased separately: $58

Special Ultimate Collection savings - $9
---
Here's what real women have to say: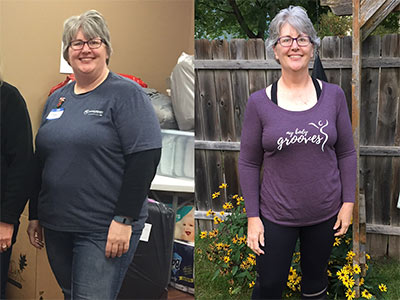 Toni K.
Lost 80 pounds*
It's a fun way to exercise and almost feel like you're not exercising, but you're getting a great workout.
Lisa B.
Lost 40 pounds*
I realized I was overweight when I knelt down to take a picutre and couldn't get up. But once I started with Misty, it was amazing. I'm light on my feet and getting up from the floor no problem.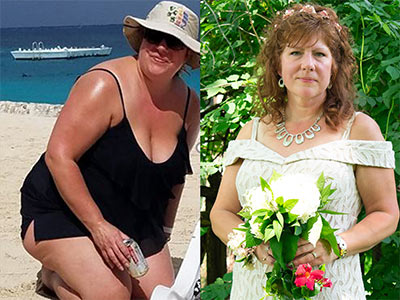 Jami F.
Lost 60 pounds*
I didn't go into this thinking I would have this sort of weight loss, where my children look at me and say "you're melting".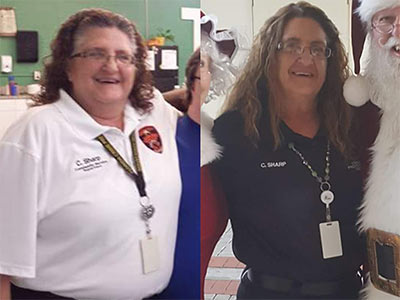 Cindy S.
Lost 71 pounds*
I love Body Groove! It allows me to be active and use all my body. I can go at my own pace, and enjoy all that I do.
Brigetta J.
Lost 65 pounds*
You move your body in a very gentle, compassionate way. And lo and behld, I've lost 65 pounds since January.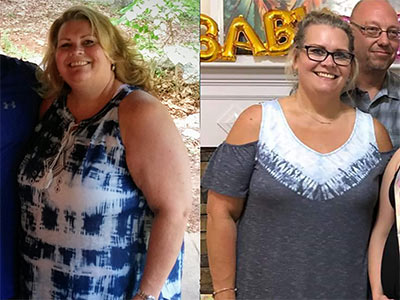 Jennifer J.
Lost 65 pounds*
Body Groove is definitely doable. It is something that is so easy to get into and to start. And when I'm exercising I want to eat right, so I just incorporated it all at the same time and started seeing results almost immediately.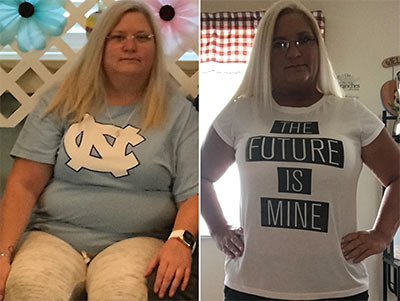 Tina K.
Lost 70 pounds*
The steps are very simple and easy to do. You don't feel tired or sore afterward. I love Body Groove!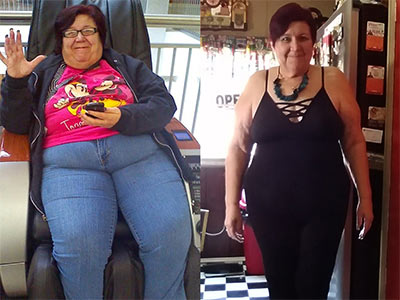 Penny H.
Lost 130 pounds*
I started out slow sitting in my chair, then more weight started coming off and then I started getting up dancing more than ever. I lost 130 pounds thanks to Misty and Body Groove.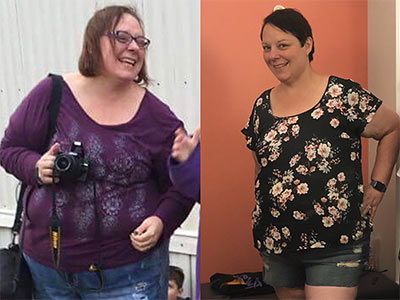 Jennifer J.
Lost 100 pounds*
I had tried every diet and exercise program imaginable and given up on myself. In December, I found out I was going to have my first granddaughter. I don't know why, but something clicked in my brain this time. I stumbled across a Body Groove video on Facebook and I was hooked. And today, I made it to that 100 pound mark in less than 7 months!
* Body Groove helps with weight loss when used in combination with healthy eating. Results will vary depending on starting point, duration and intensity of exercise, and other factors. Always consult your physician before you start this or any exercise program.
When Body Groove lover Amanda from Illinois was diagnosed with diabetes, she knew she needed to find an exercise program that worked for her. But at 302 pounds, most "regular" workouts were painful and difficult. Watch what happened when she discovered Body Groove…