Body Groove DVD Collections

Delicious Dance Workout #1 – $20 Value
(7 routines – 39 minutes)
Delicious Dance Workout #2 – $20 Value
(6 routines – 28 minutes)
Delicious Dance Workout #3 – $20 Value
(6 routines – 27 minutes)
I saw this on FB watched the videos and decided to order the video. OMG I love this workout! Simple moves but so effective! I was completely drenched by the end of one series! And I work out every day before this, just wanted something new. I moved every part of my body and it was also so much fun! I look forward to doing this workout every day! Who knew I could be a Groover! The work out is so freeing, I just let go! Thank you Misty for putting this together and offering it at a reasonable price. Misty is also very encouraging to just be yourself!
Dance Your Heart Out Workout #1 – $20 Value
(6 routines – 29 minutes)
Dance Your Heart Out Workout #2 – $20 Value
(6 routines – 27 minutes)
Dance Your Heart Out Workout #3 – $20 Value
(6 routines – 28 minutes)
The best home exercise video set I have ever seen. The online application is excellent as well. The customer service is great, anytime I have had a question they were quick to respond. I love dancing to these video, it is the only time I don't have to worry if I am doing it right or not.
Young At Heart Workout #1 – $20 Value
(5 routines – 23 minutes)
Young At Heart Workout #2 – $20 Value
(5 routines – 28 minutes)
Young At Heart Workout #3 – $20 Value
(5 routines – 22 minutes)
Young At Heart Workout #4 – $20 Value
(5 routines – 26 minutes)
2 FREE BONUS
DELICIOUS DANCE WORKOUTS
Free Bonus Workout #1 – $20 Value
(7 routines – 33 minutes)
Free Bonus Workout #2 – $20 Value
(6 routines – 24 minutes)
Your 2 FREE bonus Delicious Dance Workouts include, "Stretch & Flex" and "Mind & Body". Designed to free your mind and relax your body, you'll love these Bonus Workouts…
3 FREE BONUS
DANCE YOUR HEART OUT VIDEOS
Free Bonus Workout #3 – $20 Value
(6 routines – 31 minutes)
Free Bonus Workout #4 – $20 Value
(6 routines – 38 minutes)
Free Bonus Session #5 – $20 Value
My "Alive & Strong" workout is perfect for those days when you want to add some extra strength to your day. And for those days when you need to just let your body rest, I've got my "Relax & Restore" workout to gently groove to.
Plus, I'm including a special bonus. After we filmed these new workouts, I surprised our dancers with a guided self-massage session that they absolutely LOVED. This quick 14 minute Self-Care Session is included in the Dance Your Heart Out video collection.
And you'll get my personal guarantee
Try my Body Groove DVDs for 60 days completely risk free!
I'm 100% convinced that once you experience how different Body Groove is...
And see for yourself that the best path to vibrant health is moving your body in your own unique way...
You'll never want to go back to traditional follow-the-leader style exercise again!
I'm so sure that you're going to LOVE Body Groove that I'll guarantee your satisfaction. Try it for 60 days, and if for any reason you decide that it's not right for you, simply send back the DVDs for a full refund.
With a promise like that, you have nothing to lose!
Here's everything you get with your order today:
---
Listen to what Sparkpeople.com had to say when they awarded Body Groove the "Stuff We Love" review
It's the most innovative workout I have ever seen. Ever. I don't use those words lightly, and I've never used them before today.
Misty is so encouraging and approachable throughout, and her style of cueing is about listening to yourself: doing what feels right for you that day, changing that the next day, and allowing for a variety day after day.
I think these workouts (the DVD includes five programmed segments varying from 24-39 minutes long, or you can program your own workout using individual segments that are 5-10 minutes each) are perfect for exercisers of all intensity levels and mobility levels because it's so easy to do whatever works for you." –
Nicole Nichols, SparkPeople.com
Here's what real women have to say: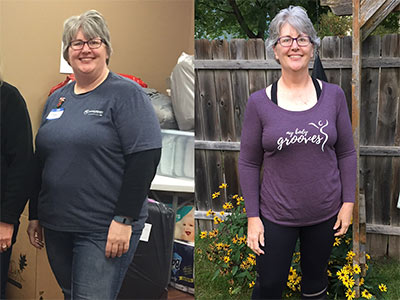 Toni K.
Lost 80 pounds*
It's a fun way to exercise and almost feel like you're not exercising, but you're getting a great workout.
Lisa B.
Lost 40 pounds*
I realized I was overweight when I knelt down to take a picutre and couldn't get up. But once I started with Misty, it was amazing. I'm light on my feet and getting up from the floor no problem.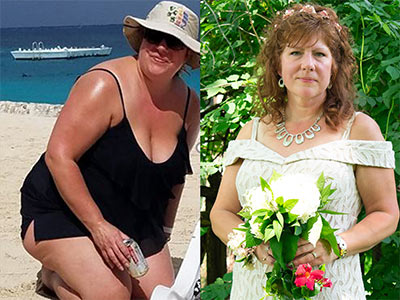 Jami F.
Lost 60 pounds*
I didn't go into this thinking I would have this sort of weight loss, where my children look at me and say "you're melting".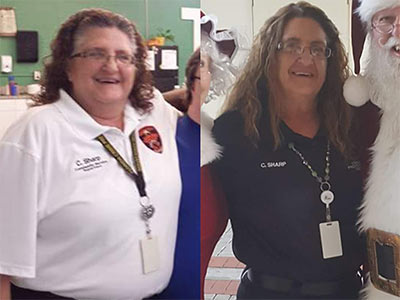 Cindy S.
Lost 71 pounds*
I love Body Groove! It allows me to be active and use all my body. I can go at my own pace, and enjoy all that I do.
Brigetta J.
Lost 65 pounds*
You move your body in a very gentle, compassionate way. And lo and behld, I've lost 65 pounds since January.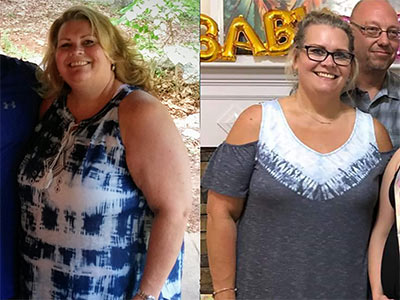 Jennifer J.
Lost 65 pounds*
Body Groove is definitely doable. It is something that is so easy to get into and to start. And when I'm exercising I want to eat right, so I just incorporated it all at the same time and started seeing results almost immediately.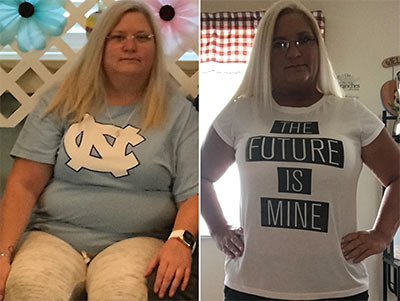 Tina K.
Lost 70 pounds*
The steps are very simple and easy to do. You don't feel tired or sore afterward. I love Body Groove!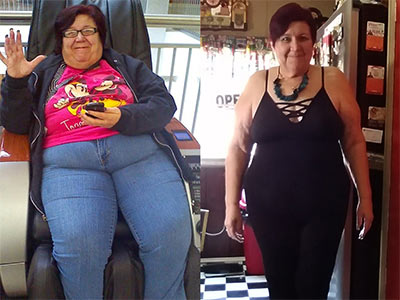 Penny H.
Lost 130 pounds*
I started out slow sitting in my chair, then more weight started coming off and then I started getting up dancing more than ever. I lost 130 pounds thanks to Misty and Body Groove.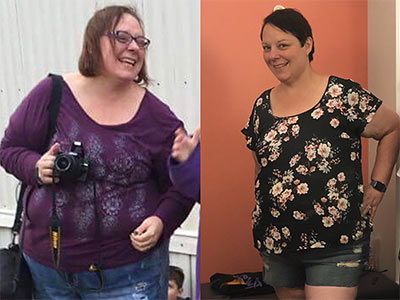 Jennifer J.
Lost 100 pounds*
I had tried every diet and exercise program imaginable and given up on myself. In December, I found out I was going to have my first granddaughter. I don't know why, but something clicked in my brain this time. I stumbled across a Body Groove video on Facebook and I was hooked. And today, I made it to that 100 pound mark in less than 7 months!
* Body Groove helps with weight loss when used in combination with healthy eating. Results will vary depending on starting point, duration and intensity of exercise, and other factors. Always consult your physician before you start this or any exercise program.
When Body Groove lover Amanda from Illinois was diagnosed with diabetes, she knew she needed to find an exercise program that worked for her. But at 302 pounds, most "regular" workouts were painful and difficult. Watch what happened when she discovered Body Groove…
Check out some real reviews from Body Groove lovers who shared their experience on Facebook…

I just ordered the DVDs and did one session of the streaming video. I love it! Misty, you are a lady with FLAIR! Can't wait for my DVDs to arrive. I've never danced like this before and I thought I'd be self conscious even in front of my husband! But Misty's coaching made me feel completely comfortable. I thought about this for a while.....so happy with my purchase!
Just did my first workout with my new dvd and I really enjoyed it. Was fun and didn't seem like exercise, and so easy to do.
I'm a klutz...don't move fast and cant keep up with the fast babbling of a fast paced workout instructor.. I love the beat, the ease of moving, and the simpleness of body grove...I don't need equipment nor a lot of room...did I mention I have difficulty figuring out my left and right...I don't need to think about that either so I am never off step...yea me!
Barbara Fortune
June 29 •
Excellent service with my order. I absolutely love the workouts. I love that I'm not expected to be perfect from the get-go and that I don't feel guilty doing only what I can do. Too many other videos make you feel like a loser if you can't keep up or do some of the moves. It's nice to see someone recognize that we are all different and are at different levels in our fitness journey.

love the workout program, easy to do, motivating with great instruction and music
Jackie Greenfield Applegate
July 1 •
I love to dance and hate boring exercise!! This is so fun!! I never knew sweating could be fun!! hahaha!! Can't wait to get he dvd's in the mail !
Stacey Dunmyer Levin
June 20 •
I saw the ad for Body Groove on Facebook...thought, what the heck, I'll give it a try (Blogilates was killing me!). Love it, love it, love it! What a blast! It's a great workout (I definitely worked up a sweat!) and so much fun...I feel like a little kid, dancing around my living room, not a care in the world! I highly recommend this for anyone who hates exercise as much as I do!

Natalia Chukalina
June 22 •
I am new, just three weeks ago I've found vidéo on Facebook but It is something what I loved immediately : this way to move, this way to dance, this way to think, this way to live . And I love post from Misty, I read it before going to bed and... if I had a good day, it confirms me in what I have done, if the day was not so pleasant, it cheers me up and I think, tomorrow will be better. Thank you Misty !
Catherine Price
June 25 •
Such a fun way to get fit! Bought the online program, they delivered. Easy, affordable and fun!

Marlynn Joy Kern MacLeod
June 26 •
LOVE, LOVE, LOVE this!! Ordered online but was given instant access :) I have been dancing around my house for an hour now. Thank you!!!

Got my first groove on today. I loved it! There are not enough words to explain how I'm feeling. It didn't feel like a workout at all!! I'm so glad I took that step and got the videos. No regrets!!
Stephanie Cottrell
July 1 •
LOVE IT!! easy to relate to - great instructor and routines anyone can do.
Pat Scarlett Buynak
July 2 •
I bought the DVD and it is so much fun and a great workout.
These real people love Body Groove…
These real people love Body Groove…
And I know you will too!
And I know you will too!
The Body Groove workouts changed my life, and they've changed the lives of thousands of others all over the world…
I want you to be the next person who gets to experience the magic of Body Groove…
I want you to be the next person discovers how amazing it feels to move your body freely…
I want you to be the next person who is shocked to see how real, authentic movement is the secret to stronger muscles, healthier skin, and a high energy metabolism..
So Decide Today...GET YOUR GROOVE ON!
So Decide Today...GET YOUR GROOVE ON!
Health and wellness in life requires action, so act right now while it's fresh in your mind…
Remember, you have a full 60 days to put my BODY GROOVE ULTIMATE COLLECTION to work for you! Put it to the test and see how it works for you and your family. There's NO WAY you can lose…
Misty Tripoli
Creator of Body Groove
Here's everything you get with your order today: