People all over the world LOVE Body Groove!
No matter what fitness level you're at, Body Groove can work for you.
And because it's so enjoyable, you'll keep Grooving, and you'll keep getting healthier and healthier.
Here's what happened to Amanda when she started Grooving at home...
Body Groove is a completely different way of thinking about health and fitness.
As you can tell, it's incredibly fun...
And even more important - it can completely change your life!
Well listen to what happened to Vikki McClain when she gave Body Groove a try...
Watch more Body Groove stories
The Body Groove Workouts videos have changed the lives of thousands of women all over the world.
One of those women is Dana Grabowski. Here's what she posted on Facebook about Body Groove…
She's not the only one seeing life-changing results from Body Groove...
In fact, we have a 4.9 star rating on Facebook by 2,970 happy reviews!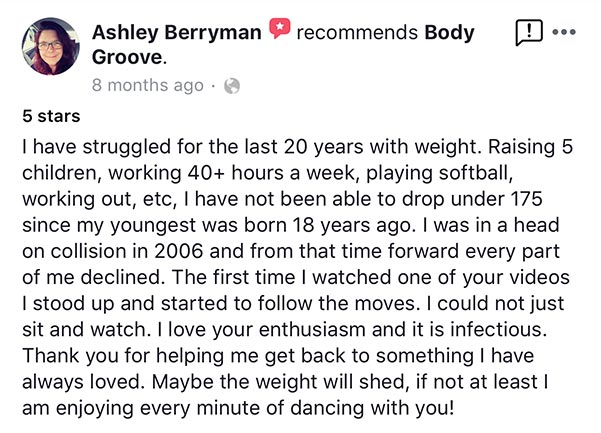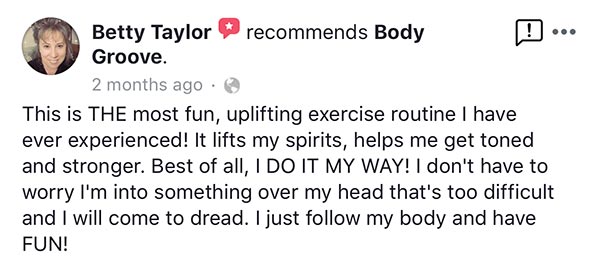 Here's what real women have to say: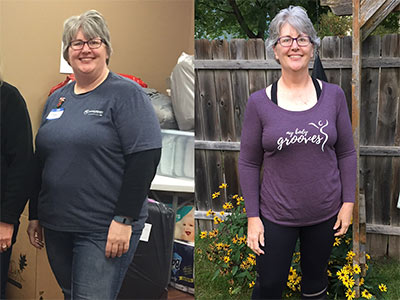 Toni K.
Lost 80 pounds*
It's a fun way to exercise and almost feel like you're not exercising, but you're getting a great workout.
Lisa B.
Lost 40 pounds*
I realized I was overweight when I knelt down to take a picture and couldn't get up. But once I started with Misty, it was amazing. I'm light on my feet and getting up from the floor no problem.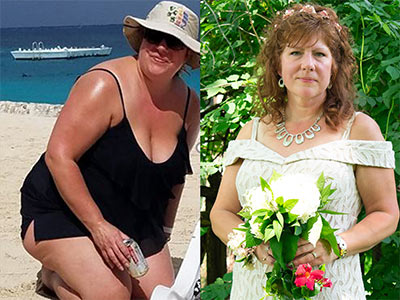 Jami F.
Lost 60 pounds*
I didn't go into this thinking I would have this sort of weight loss, where my children look at me and say "you're melting".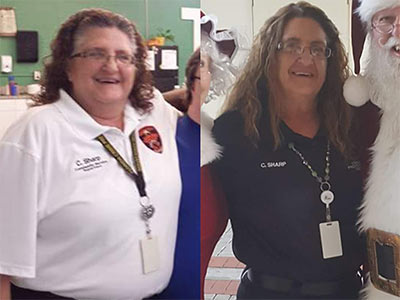 Cindy S.
Lost 71 pounds*
I love Body Groove! It allows me to be active and use all my body. I can go at my own pace, and enjoy all that I do.
Brigetta J.
Lost 65 pounds*
You move your body in a very gentle, compassionate way. And lo and behld, I've lost 65 pounds since January.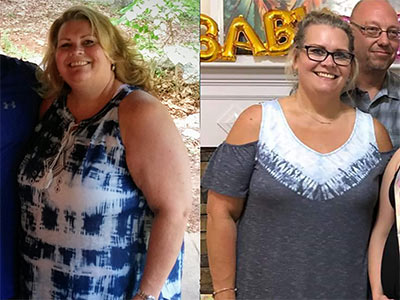 Jennifer J.
Lost 65 pounds*
Body Groove is definitely doable. It is something that is so easy to get into and to start. And when I'm exercising I want to eat right, so I just incorporated it all at the same time and started seeing results almost immediately.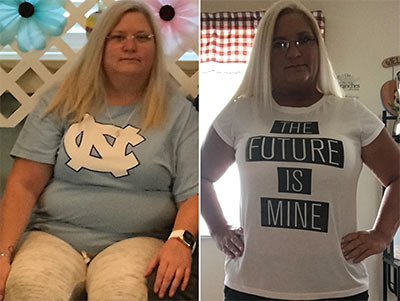 Tina K.
Lost 70 pounds*
The steps are very simple and easy to do. You don't feel tired or sore afterward. I love Body Groove!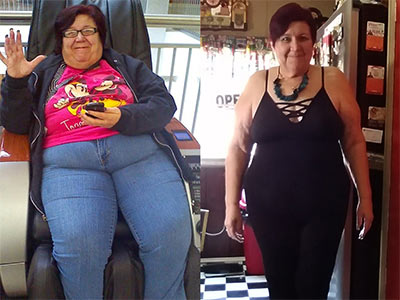 Penny H.
Lost 130 pounds*
I started out slow sitting in my chair, then more weight started coming off and then I started getting up dancing more than ever. I lost 130 pounds thanks to Misty and Body Groove.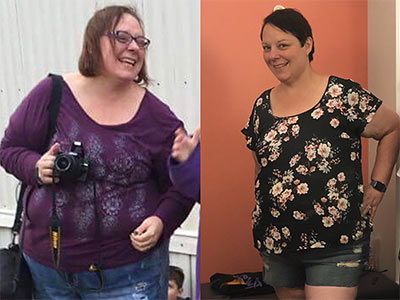 Jennifer J.
Lost 100 pounds*

I had tried every diet and exercise program imaginable and given up on myself. In December, I found out I was going to have my first granddaughter. I don't know why, but something clicked in my brain this time. I stumbled across a Body Groove video on Facebook and I was hooked. And today, I made it to that 100 pound mark in less than 7 months!

* Body Groove helps with weight loss when used in combination with healthy eating. Results will vary depending on starting point, duration and intensity of exercise, and other factors. Always consult your physician before you start this or any exercise program.

=