FINALLY! A fitness program that EVERYONE can do... and experience INCREDIBLE RESULTS.
Thousands of 5 Star Reviews
⭐️⭐️⭐️⭐️⭐️
Click here for sound
Click here to turn sound off
SAVE 60% on Yearly Membership
Regular price: $228/year
Special price: $97/year
Please use this discount opportunity to join the Body Groove family!
A personal invitation from Misty Tripoli, the creator of Body Groove
All over the world, women are finally enjoying the strength, agility, energy and confidence they have always desired by replacing outdated exercise ideas with the only dance program that unlocks their authentically healthy self.
Instead of letting pain and restrictions keep them hidden on the sidelines, they are creating their own at-home dance parties, and radically changing their lives.
Real results from real groovers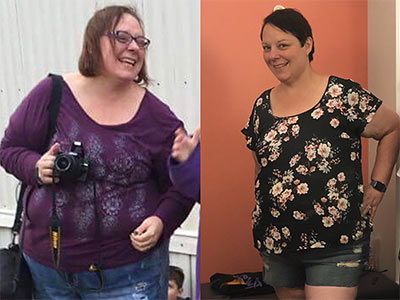 LOST 100 POUNDS*
I had tried every diet and exercise program imaginable and given up on myself. But then I stumbled across a Body Groove video on Facebook and I was hooked. And today, I made it to that 100 pound mark in less than 7 months!
- Jennifer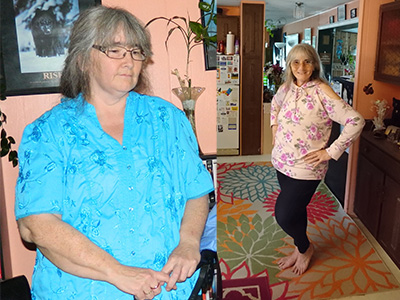 LOST 115 POUNDS*
I am addicted to Grooving every day....so much content and so much fun. I am so grateful I found this program and recommend it to anyone who wonders if they should try.
- Sylvia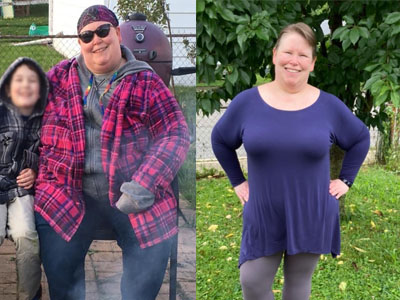 LOST 139 POUNDS*
When I first started I had to sit down between segments, catch my breath, and then start the next one. Now I can groove for 45 minutes with no breaks.
- Ronda
*Body Groove helps with weight loss when used in combination with healthy eating, and your results will vary depending on starting point, duration, and other factors.
It's all made possible (and EASY) by Body Groove's "inside-out" way of understanding movement and health.
Instead of trying to endlessly mimic boring old exercise movements, Body Groove is all about listening to YOUR BODY as it reveals your personalized path to unstoppable fitness and vitality.
I want YOU to be the next person who sees their life revolutionized by Body Groove, and the great news is you don't need any special equipment, and you can do everything in the comfort and privacy of your own home.
You'll be working 1-on-1 with me, through our comprehensive video program that will give you everything you need to live your new, Groovy life.
Highlights of your all-access membership
Hundreds of 3 - 6 minute dance routines, in every imaginable style, that you can follow along with TODAY. You'll get simple, easy-to-follow movements, and you make them perfect for your body so that fitness comes naturally.
Short on time but looking for a complete dance workout? These 15 minute routines are non-stop fun, and let you get your groove on even when time is tight.
As your muscles, lungs and heart get stronger, you're going to be ready to add brief (15-30 second) bursts of intensity to your dance routines. The beauty of HIIT routines like these is that they trigger a flood of hormones that convert stored body fat into surging energy for up to 24 hours!
To help you make the most of our massive collection of dances, we put together a Workout Of The Day featuring our most popular routines, so your daily Groove sessions are always fresh and easy.
Yoga is a great way to add flexibility to your fitness, but it can be really hard to get started. Gentle Groovy Yoga gives yoga a Body Groove twist, to make it easy and fun.
Pilates training can restore youthful posture and balance, but it often takes special equipment and can be challenging. Gentle Groovy Pilates combines pilates and dance to unlock the same results, but in a way that you can actually ENJOY at any fitness level.
Many people mistakenly believe that they will love themselves AFTER they get better shape. But the truth is you will never win a war against your own body, and you need a loving, compassionate relationship with yourself to truly transform your health.
This workshop brings together the essentials from our week-long wellness retreats to give you the mindset shift that leads to real health from the inside out.
They say "movement is medicine", and you'll be a believer when you try these restorative sessions created by our own "Body Magician", Garnet Suidy. Your knees, hips, back, shoulders, wrist, elbows and feet will thank you!
Abundant scientific research now proves that mindfulness practices like meditation trigger profound changes in your body. In these no-nonsense meditation sessions, you'll learn how to tap into your mind-body connection to reduce pain and anxiety, and feel better immediately.
It's never too early introduce your kids and grandkids to the magic of self-expressive movement, and these multigenerational dance sessions are the perfect way to get the whole family grooving!
Accessing all your Body Groove videos is as easy as watching a show on Netflix. Our apps are available on Roku, AppleTV, FireTV, Android, iOS, or you can use a computer or smart TV, too.
With this complete package, nothing is held back and EVERYTHING you need is included, and you'll be welcomed into the Body Groove family.
And we really are a family! Come join our private Facebook group and live Zoom calls, and you can talk with thousands of people on a journey to change their lives by changing how they move, one dance at a time. We like to say "No one can do this for you, but you don't have to do it alone."
Altogether, this life-changing program is worth over $2,000, but that is a drop in the bucket compared to the value of restoring your health and fitness.
And the cost of continuing to suffer in your current state of health is out of the question. You NEED to take this step for yourself.
I'm asking you to accept this invitation into the Body Groove family for the sake of the people you love, and for the sake of the people who are counting on you to be there for them. But mostly, I'm asking you to accept this invitation FOR YOU, because you are worth it.
You deserve to feel amazing, and I can show you how to do it, starting today.
Much love,
Misty Tripoli, creator of Body Groove
More real results from real groovers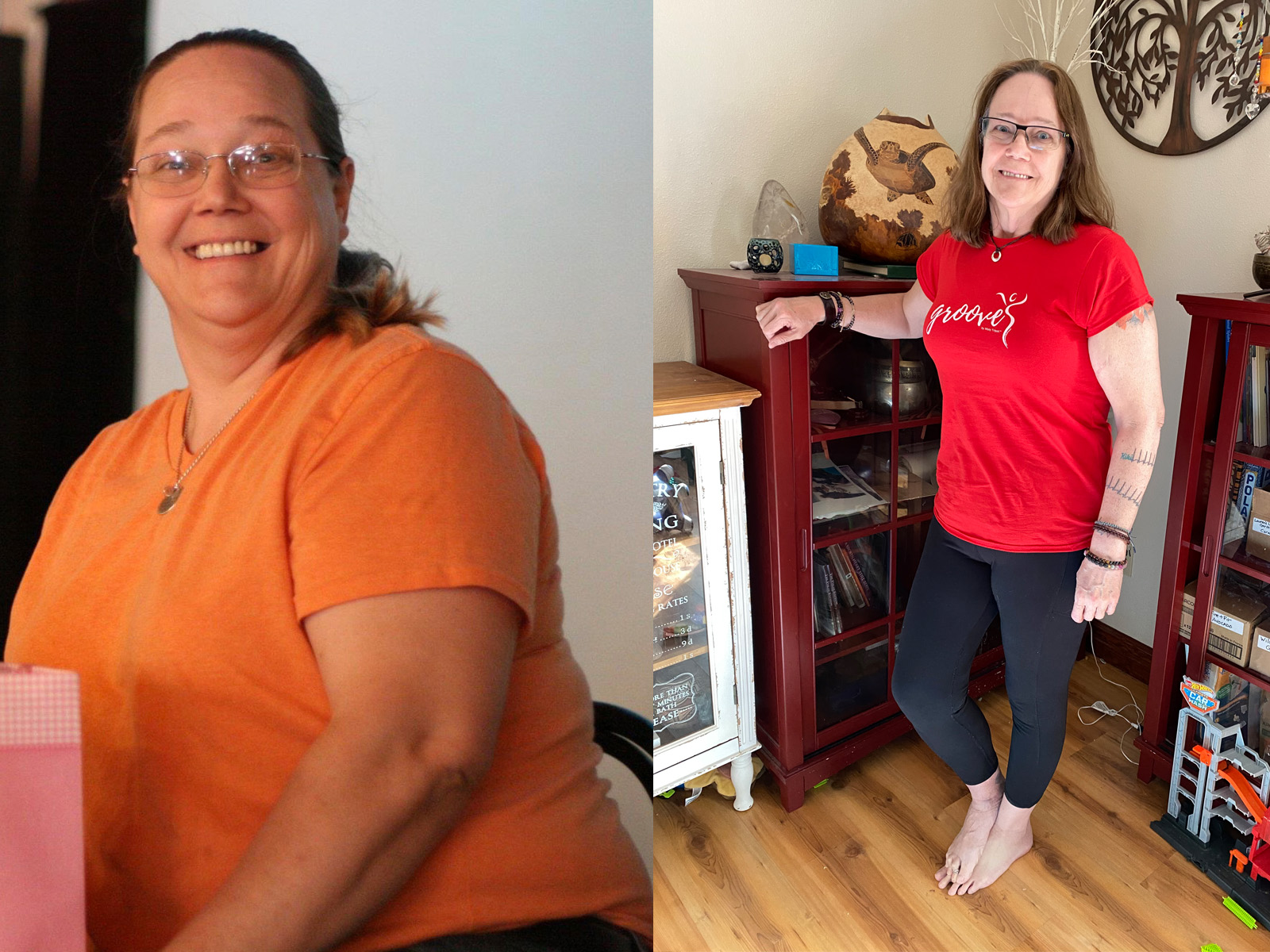 LOST 134 POUNDS*
I love that when I first started doing Body Groove, I did it in a chair… that's all I could do. Body Groove meets you where you're at and helps you progress. After a couple of weeks I was able to get up and move around and now, there's no stopping me.
- Sheree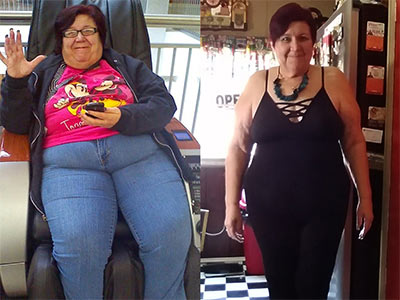 LOST 130 POUNDS*
I started out slow sitting in my chair, then more weight started coming off and then I started getting up dancing more than ever. I lost 130 pounds thanks to Misty and Body Groove.
- Penny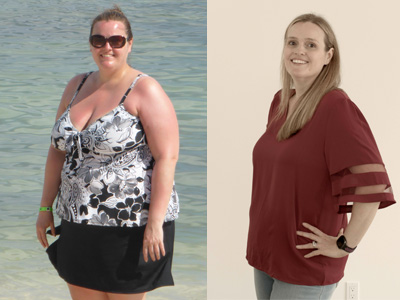 LOST 150 POUNDS*
I never thought it was possible to love any kind of exercise… but I love Body Groove, so much. I can't wait to do it every day. It's given me so much confidence and now I feel like I can do anything.
- Carissa
*Body Groove helps with weight loss when used in combination with healthy eating, and your results will vary depending on starting point, duration, and other factors.
Thousands of 5 star reviews for our easy-to-use iOS, Android, AppleTV, FireTV and Roku apps
"It feels wonderful to be able to get back in shape, have fun through expressive movement and dance, and increase my energy for the rest of the day. Highly recommend this app and program."
- App store review
"I love to dance but hate to exercise. I thought this looked like something I could do, and I'm hooked. My body knows I am exercising because my muscles can feel it, but my heart and brain are having so much fun grooving that I just want to keep dancing!!"
- App store review
"What a difference Body Groove has made in my life! The routines are SO FUN! You can't get it wrong! After 2 weeks, I felt more fluid, stronger, sure-footed and even happier in my everyday movement."
- App store review

Press Clippings

"The most innovative exercise program ever!"
- SparkPeople.com
"Easy-to-follow and oh-so-fun!"
- Women's World
Your body is unique and wonderful, and the results you experience with any exercise program will be unique. Healthy weight management generally requires both appropriate activity and proper diet. Consult your physician or health care provider and follow all safety guidance before beginning any exercise program or nutrition plan, especially if you are pregnant, breastfeeding, have any medical condition, or are taking any medication. The contents on our website, social media pages and DVDs are for informational purposes only, and are not intended to diagnose any medical condition, replace the advice of a healthcare professional, or provide any medical advice, diagnosis, or treatment. Body Groove helps with weight loss when used in combination with healthy eating, and your results will vary depending on starting point, duration, and other factors.
Copyright © 2023 Body Groove | help@bodygroove.com | 26895 Aliso Creek Road, #B501, Aliso Viejo, CA 92656