Can yoga really be fun?
Everyday people are loving this new, "No-Rules" style of "Dancing" Yoga.
Can yoga really be fun?
Everyday people are loving this new, "No-Rules" style of "Dancing" Yoga.
Hi, I'm Misty Tripoli the creator of the world wide exercise phenomenon - Body Groove.
If you've ever done Body Groove, you know that it's different than any other workout program out there. And that's a really good thing.
Body Groove is all about you moving and dancing your body in a way that feels right to you. I give you a basic move or two, and then you explore and make it your own.
Now, I'm taking that same Body Groove philosophy and applying it to Yoga.
You see, over the years while I've absolutely loved doing Yoga... but I've found it can be incredibly hard and intimidating, even for fitness experts.
Plus, as I've talked to women all over the world, many of you have told me that when you've tried yoga, it just wasn't fun.
So, I decided to change that by creating a Yoga program that not only everyone can do, but that's also really, really fun.
Introducing... Gentle Groovy Yoga, my new workout that's part of the Body Groove family.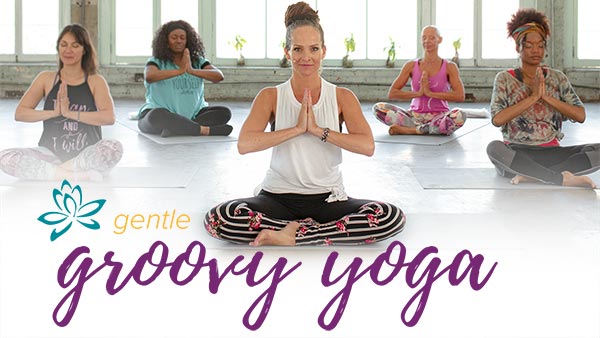 Gentle Groovy Yoga is TOTALLY DIFFERENT and I think it's going to absolutely knock your socks off!
With Gentle Groovy Yoga you simply do the moves your own way, at your own pace, in a way that makes you feel good. And you do it in a dancy Body Groove kind of way.
It's gentle, free flowing, and so delicious.
It's less about following a rigid set of movements and more about simply tuning into your own body and doing what feels right...for you!
---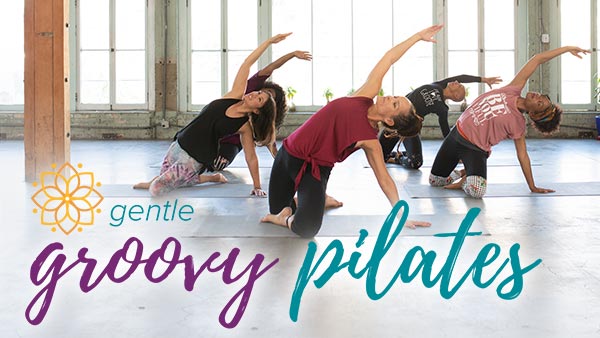 Gentle Groovy Pilates puts strength and flexibility easily within reach!
There's no question that Pilates workouts can help get your body get strong and flexible. But ordinary Pilates workouts are hard to follow, even for experienced experts.
So I've brought the Body Groove workout philisophy to Pilates, and created short workout videos that are easily adapted for any fitness level.
Check out these previews of the Gentle Groovy Pilates workouts:
There's no risk to try Gentle Groovy Yoga and Pilates because I GUARANTEE you'll love it!
Like every Body Groove DVD, this collection comes with a 60 day money back guarantee, so there's no risk to try it today.
So click below to place your order, and don't forget to message me on Facebook and let me know what you think of this fun new way of doing yoga and pilates!
Here's everything you get with your order today: