The DVDs includes 19 fun & gentle workouts.
Take a sneak peak below...
Short workouts are
Effective
These short dance routines (3-6 minutes) feature a couple of easy dance moves that workout your entire body...but take a closer look...
Do it your way for
Best Results
You don't need to follow my movements exactly. Instead, I'll teach you how to make each movement perfect for your body, no matter what your fitness level.
Exercise should feel
GOOD
Every time you groove with me, you can do as many of the short dance workouts as you want, but I'll never ask you to do something that hurts because there is no reason to add pain or stress to your body.
Get Your DVD set today!
Workout 1 DVD - $20 value
---
Workout 2 DVD - $20 value
---
Workout 3 DVD - $20 value
---
Stretch & Flex DVD - $20 value
---
Mind & Body DVD - $20 value
---
Bootylicious DVD - $20 value
---
60 Day Money Back Guarantee
Your price -
$39
Buy with Confidence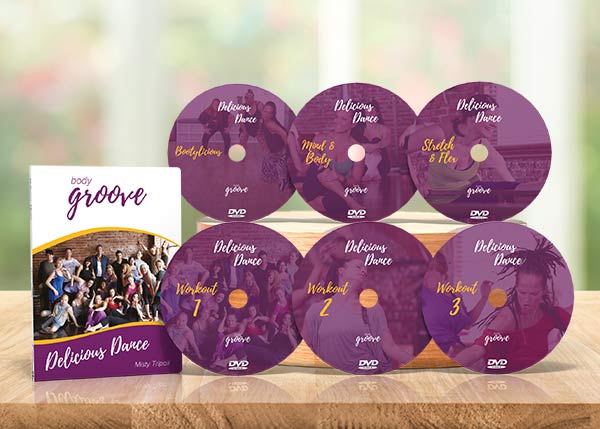 60 Day money back guarantee - Ships within 1 business day
Pay with Credit card, Paypal or amazon pay - all prices usd