Your favorite styles of music will make these new Body Groove workouts
Your most fun and effective ever!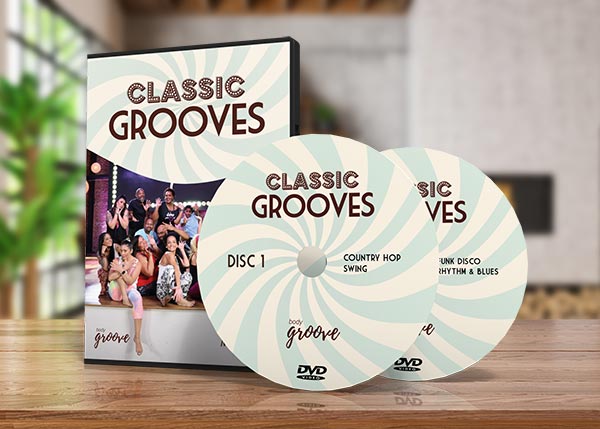 Now available on DVD!
At the risk of being called "old-fashioned"...I've always found myself drawn to more "classic" music style, from big-band swing to funky disco tunes.
So for my latest collection of Body Groove workouts, I worked with our music producers to turn back the clock, and we've come up with some new dance workouts that deliver a full-body workout in a fun, funky, retro style.
This 2-DVD Collection features four unique workouts:
Click on any video above to see a preview of the workout
Here's everything you get with your order today: