Sample Body Groove Workout
The Delicious Dance streaming video collection includes...
The Delicious Dance streaming video collection includes...
3 COMPLETE BODY GROOVE WORKOUTS - $60 TOTAL VALUE
Each Body Groove workout series consists of six to seven, 4-5 minute dance routines, and each workout is about 30 mins long.
Workout Series #1 – $20 Value
(7 routines – 39 minutes)
Workout Series #2 – $20 Value
(6 routines – 28 minutes)
Workout Series #3 – $20 Value
(6 routines – 27 minutes)
Samantha Hough
September 6 •
Okay so saw this today from a friends post and as a dancer and a mum of 3 I wanted a programme that I could do that made me smile and this looked right up my street so got the streaming version and did my first class tonight and I loved it! Danced my socks off round the living room and now feel energised and chilled Thank you!
2 FREE BONUS GROOVE WORKOUTS - $40 TOTAL VALUE
Your 2 FREE bonus Body Groove Routines includes, "Stretch & Flex" and "Mind & Body". Designed to free your mind and relax your body, you'll love these Bonus Workouts…
Free Bonus Workout #1 – $20 Value
(7 routines – 33 minutes)
Free Bonus Workout #2 – $20 Value
(6 routines – 24 minutes)
Vicki Parsley Silbernagel
July 7 •
I'm so glad I ordered these videos--streaming, so I could start right away, and have it with me wherever! I'm 60+, and these make me WANT to join in and dance along! I'm using muscles I forgot I had while I dance and stretch with Misty! She has a relaxed, easy-going attitude that is very encouraging. Highly recommend, and not just for seniors! It's FUN, and as good as YOU make it!
Here's everything that is included with your Delicious Dance Streaming Video Collection
Here's everything that is included with your Delicious Dance Streaming Video Collection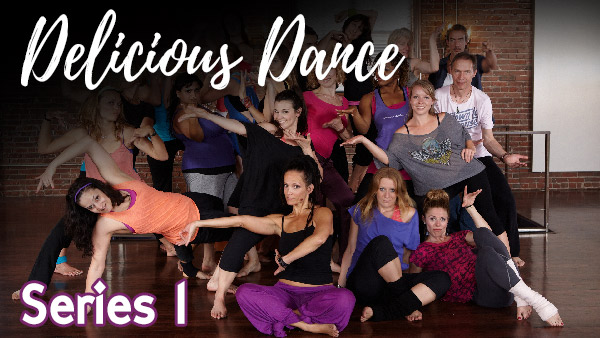 Stretch & Flex Workout
$20 value
Mind & Body Workout
$20 value
Total value of $100
Your price: $29

All prices are USD
Why I needed to create BODY GROOVE...
Even though I now travel the world teaching my revolutionary health and workout secrets, I wasn't always healthy… In fact, for years I was anything but…
I was always tired, bloated, and frequently overweight… (Which is really ironic because at the time I was an elite fitness instructor at one of L.A.'s top gyms, teaching dozens of aerobic classes every week…)
Even worse, from a very young age, I was so desperate to look a certain way that I actually developed an eating disorder called bulemia where I forced myself to vomit after I ate…
This was a terribly dangerous thing to do to my body, but I felt so much pressure to be thin that I didn't think about that at the time.
But then one day it all changed…
After suffering from bulimia for 16 years, and torturing myself by exercising too much… I was desperate to find the answers to how I could get truly healthy.
Then, while teaching a dance class one day I noticed something for the first time…
The people in my class were trying to move their bodies exactly the same way I moved my body - granted that's the way most exercise classes work - but for the first time, I realized how ineffective and potentially dangerous this kind of exercising was.
You see, the problem with trying to move exactly like someone else is that you're a unique individual, with a body that's designed to move in your own unique way.
A movement or exercise that works for one person may not work for you.
Which means... for you to get to the greatest benefit out of moving, you've got to do it in your own unique way… NOT someone else's way.
That's the only way to reach your own body's potential and achieve true, lasting health.
The bottom line is that you can't copy, or even restrict your movements based on the way someone else moves their body. What works for them, probably won't work for you.
You need to do things your way… and that's what led to the discovery of the REALLY BIG SECRET to TRUE HEALTH… !
The FREEDOM to move your body YOUR WAY is the secret to getting a healthy body
The FREEDOM to move your body YOUR WAY is the secret to getting a healthy body
I'd been teaching my classes in a totally old-school, regimented way that not only prevented the participants from moving in a creative, unrestrictive manner, but that also prevented me from moving my own body in a creative, unrestrictive manner.
So, I started experimenting with movement.
I really listened to my body and started to move and dance in a fun, creative way… without of any of the traditional exercises that had failed people for decades.
There were no pushups, burpees, or jumping jacks. There was none of the pain or stress that so often was associated with exercise.
Instead, I slowed down when my body wasn't feeling like it could do something… and pushed myself when that felt right, too.
But more than anything, I gave myself permission to move my body in its own creative, unique way and I continuing pushed myself to do things differently.
And that's how my Body Groove series was born…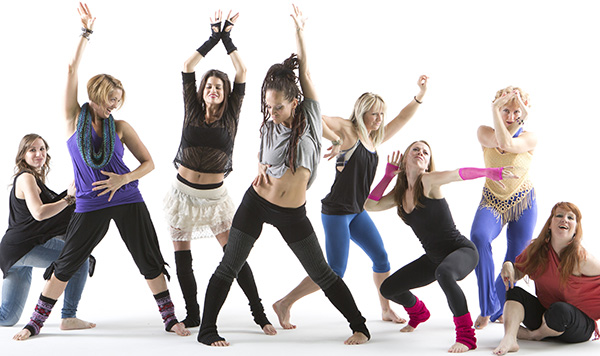 The moment I stopped following traditional workouts and did things my own way, I started to feel awesome…
My stress levels came down…
My eating disorder of 16 years vanished…
And the more I danced, the faster my body melted away the unhealthy fat that had bothered me for years…
Now… years later, I've taken my Body Groove method of working out around the world… and it has literally changed the lives of thousands of people…
But I've also seen…a lot of weird looks from people who just don't understand what we're doing!
And that's ok. Many people prefer to do highly regimented workout routines that require you to carefully mimic the exact movements of an instructor. If that's your style, then Body Groove probably isn't for you…
But if you're an independent thinker, then I know you'll love Body Groove.
My Dance-Inspired workouts are so totally unique, fun and effective… you'll never want to do a 'regular' workout again.
My Dance-Inspired workouts are so totally unique, fun and effective… you'll never want to do a 'regular' workout again.
My Body Groove series appeals to a different kind of person – the person who prizes their independence, their true worth, and who doesn't want to mindlessly follow a choreographed workout…
So join me… and I promise that you'll never look at exercise the same way again!
Listen to what Sparkpeople.com had to say when they awarded Body Groove the "Stuff We Love" review
It's the most innovative workout I have ever seen. Ever. I don't use those words lightly, and I've never used them before today.
Misty is so encouraging and approachable throughout, and her style of cueing is about listening to yourself: doing what feels right for you that day, changing that the next day, and allowing for a variety day after day.
I think these workouts (the DVD includes five programmed segments varying from 24-39 minutes long, or you can program your own workout using individual segments that are 5-10 minutes each) are perfect for exercisers of all intensity levels and mobility levels because it's so easy to do whatever works for you." –
Nicole Nichols, SparkPeople.com
Check out some more real reviews from Body Groove lovers who shared their experience on Facebook…
I'm a klutz...don't move fast and cant keep up with the fast babbling of a fast paced workout instructor.. I love the beat, the ease of moving, and the simpleness of body grove...I don't need equipment nor a lot of room...did I mention I have difficulty figuring out my left and right...I don't need to think about that either so I am never off step...yea me!
Barbara Fortune
June 29 •
Excellent service with my order. I absolutely love the workouts. I love that I'm not expected to be perfect from the get-go and that I don't feel guilty doing only what I can do. Too many other videos make you feel like a loser if you can't keep up or do some of the moves. It's nice to see someone recognize that we are all different and are at different levels in our fitness journey.

love the workout program, easy to do, motivating with great instruction and music

Got my first groove on today. I loved it! There are not enough words to explain how I'm feeling. It didn't feel like a workout at all!! I'm so glad I took that step and got the videos. No regrets!!
Stephanie Cottrell
July 1 •
LOVE IT!! easy to relate to - great instructor and routines anyone can do.
Stacey Dunmyer Levin
June 20 •
I saw the ad for Body Groove on Facebook...thought, what the heck, I'll give it a try (Blogilates was killing me!). Love it, love it, love it! What a blast! It's a great workout (I definitely worked up a sweat!) and so much fun...I feel like a little kid, dancing around my living room, not a care in the world! I highly recommend this for anyone who hates exercise as much as I do!

Natalia Chukalina
June 22 •
I am new, just three weeks ago I've found vidéo on Facebook but It is something what I loved immediately : this way to move, this way to dance, this way to think, this way to live . And I love post from Misty, I read it before going to bed and... if I had a good day, it confirms me in what I have done, if the day was not so pleasant, it cheers me up and I think, tomorrow will be better. Thank you Misty !
Marie Hansen
September 13 •
Love, love, love it!!! I love that this is dance based and there is freedom in how you move, also love following the music rather than an instructor shouting commands. I really got my groove on and noticed how much my body responded. The rise and fall in intensity and movement is also good and means when you finish you know you've worked out but you feel great. Bless you Misty, this is amazing

Amanda Faris
September 26 •
I am so beyond happy and grateful to have been scrolling through facebook and stumbled upon this wonderful workout series!!! It is so much fun, I don't feel like I am getting the steps wrong, which makes me want to keep coming back each day to do it again. SO much fun and I highly recommend this to anyone who is tired of same old boring exercise dvds
These real people love Body Groove…
And I know you will too!
The Body Groove workouts changed my life, and they've changed the lives of thousands of others all over the world…
I want you to be the next person who gets to experience the magic of Body Groove…
I want you to be the next person discovers how amazing it feels to move your body freely…
I want you to be the next person who is shocked to see how real, authentic movement is the secret to stronger muscles, healthier skin, and a high energy metabolism..
So Decide Today...GET YOUR GROOVE ON!
So Decide Today...GET YOUR GROOVE ON!
Health and wellness in life requires action, so act right now while it's fresh in your mind…
Remember, you have a full 60 days to put my BODY GROOVE fitness series to work for you risk free! Put it to the test and see how it works for you and your family. There's NO WAY you can lose…
Misty Tripoli
Creator of Body Groove
Here's everything that is included with your Delicious Dance Streaming Video Collection
Here's everything that is included with your Delicious Dance Streaming Video Collection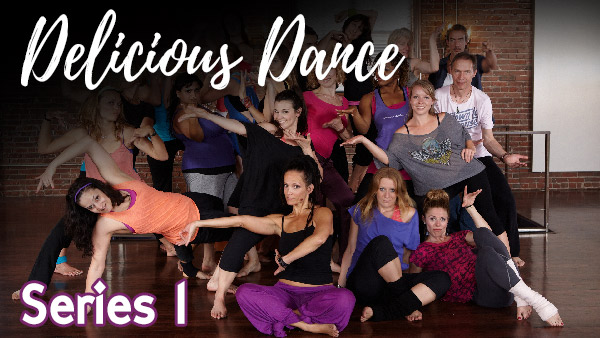 Stretch & Flex Workout
$20 value
Mind & Body Workout
$20 value
Total value of $100
Your price: $29

All prices are USD
Frequently Asked Questions
Is this a one time purchase?
Your purchase today gets you lifetime access to all the Body Groove Delicious Dance videos for a one-time fee of $29, with no recurring payments or hidden charges.
How do I play the streaming videos?
Your streaming Body Groove videos will play on a smart TV, computer, tablet, or smartphone. If you have an Apple TV or a Chromecast device connected to your TV, you can stream the videos to those as well using a computer, tablet or smartphone. If you need technical help getting streaming video setup, my team is here to help.
I have physical limitations. Can I still do a Body Groove workout?
Body Groove allows for infinite modifications, so almost anyone can modify the workouts to match their fitness level. Just be sure to talk to your doctor before you start an exercise program to make sure it's safe for you.
Can I get the Delicious Dance Collection on DVD?
Yes, the Delicious Dance Collection is available on a 2-DVD set for $39. If you purchase the Delicious Dance streaming video collection, you can upgrade to the DVD set later for $10 + S&H. Click here to learn more.
Hundreds of passionate Body Groove fans have given Body Groove 5 star reviews on Facebook
Hundreds of passionate Body Groove fans have given Body Groove 5 star reviews on Facebook
I just tried Body Groove and totally loved! Plan to groove every chance I get. It makes me smile just thinking about it. I also watched Misty's "I Married Myself" blog and she hit the nail on the head. I believe these videos can rewire the brain. She gives people permission to be beautifully imperfect and sensual. Wow!
Jane Leu Garrettson
July 24 •
I LOVE THESE VIDEO FUN TIMES!! I say fun times because I actually can't wait to turn these on when I get up in the morning they are so fun!! I am 61 and trying to get my knees to last a little longer...most exercise programs at the gym or in classes really work the knees, I just can't do it....but body groove is so much different.....I can do these dance/work out moves to my own pace, in my own way and get my groove on the way that works for me....the awesome thing is, I can do 90% of these just fine!!! I am feeling better, more energized and good about me - for ME!!! Thank you soooo much for these Misty!!! And your motivational messages are wonderful too!!!
I just started, and I love that I can just let my body do its own thing without worrying that I'm not keeping up or that I look uncoordinated. Most fun workout I've ever done, which really makes it not a workout at all. I'm never going back to traditional dieting/working out again!
I'm 68, definitely overweight, arthritic, all that, but I'm also still actively employed in a high-stress job. I need to be in much better shape than the one I'm in! But I hate exercise. It's boring and it hurts. When I saw the ad for Body Groove, I tried one of the videos and heard Misty say that she also finds exercising boring. What??! Wow. So I signed up and have been grooving for almost two weeks, probably a record for me! Since we can't get it wrong, I'm always doing it right, which means that I CAN DO THIS! I can do this. Thank you, Misty. You are the best!
I have many different exercise dvds all of which I have enjoyed for many years. The problem still remained for me that it felt like exercise and I could come up with so many excuses to skip working out . . . just didn't feel like it most of the time. Once I tried Mistys Groove work out I was hooked. This isn't exercise ! It is dance and an absolute blast. I look forward to spending that time moving my body and knowing I am improving my health. Hey ! Who doesn't like to dance ! It is liberating to let your body do its own thing. And if you are worried about it not being a good work out . . . forget that ! My heart gets pumping and I sweat out the stresses of the day. You will be thrilled with her methods. I sure am !
Marianne Funk Henderson
July 18 •
I am turning 53 and going through that change in life. I have put on many extra pounds :( I am an active person ( I do not sit around on my butt all day. ) My husband and son keep pushing me to do P90. I told them no thank I would rather go outside and walk but it has been so hot in the central valley in CA I needed something. I LOVE to dance so this is great. I started yesterday and can feel every muscle in my body! I love Misty's personality, and she makes this fun! I will keep you informed on my progress.
Savannah Moments
July 21 •
I hate exercising! Mainly because it's either too hard or boring. Body Groove is so much fun and easy, but you still feel like you've worked out. My 3 kids did it with me and we had a blast. We were all worn out at the end, but in a good way. You've got to try it. You won't be disappointed. Love Body Groove. Especially great for beginners and people who loathe exercise.
Fantastic, fun, and easy to follow. Misty is warm, encouraging and FUN! I love to dance and wanted to 'get my groove back' after a total knee replacement last winter, and this has done the trick. I love that there is a routine, but that you can free-flow within that routine. Along with my bicycling and yoga, this has become a daily must-do! But more than that, it has become a daily WANT-to-do in my ongoing journey in learning to love my body. There's a LOT here making it a super value, too! Thank you so much, Misty for putting this out there! I only wish there were local Body Groove classes so I could dance with others!!!
Mary Ella Davidson Renteria
July 9 •
I love dancing but I have two left feet and learning "moves" is just awkward for me. I waste more time trying to learn the moves than working out. I get this though and I can do almost everything. I also love the fact that I can stop whenever I want and don't feel like a failure because I didn't complete the whole 30-45 minute workout. These are in segments of 4-5 minute dances and each segment is different. I can do as many as I want and still feel accomplished. I love love love these.
I got Misty's video and I am not a exercise person but I said what the heck. I will be 65 soon and these exercises are so easy and so relaxing. I have so much fun and Misty makes you feel like she is in the room with you and you don't have so much pressure to do everything like she does. She allows you do these exercise at your own pace and I love doing them everything day. A good work out for someone who doesn't like to exercise. I love it!!!!!!! Thank you Misty from the bottom of my heart