Enjoy UNLIMITED ACCESS to the ENTIRE Body Groove library with Body Groove On-Demand!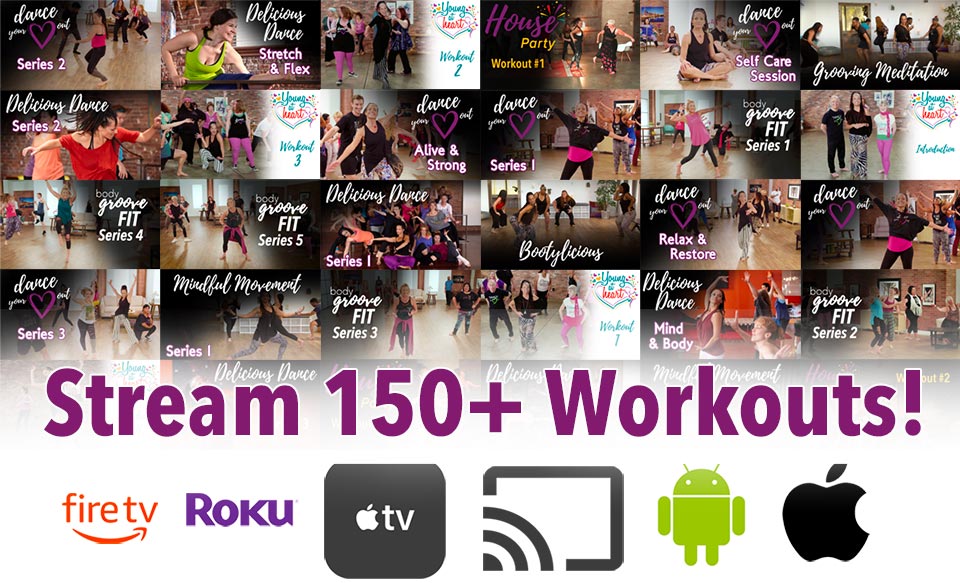 ---
Body Groove On-Demand is the fastest, easiest and most affordable way to get all of my super-fun Body Groove dance videos!
With Body Groove On-Demand, you get instant streaming access to HUNDREDS of Body Groove videos (you'd pay hundreds of dollars to get all these videos on DVD!)
Try Body Groove On-Demand right now risk-free!
Real women of all shapes and sizes are discovering that Body Groove is the perfect workout to help them:
Melt off extra pounds
Build strength and endurance at any age
Increase flexibility and mobility
Here's what real women have to say about Body Groove: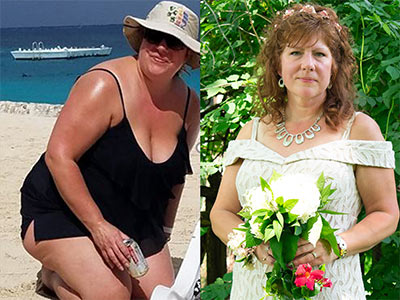 Jami F.
Lost 60 pounds*
I didn't go into this thinking I would have this sort of weight loss, where my children look at me and say "you're melting".
Brigetta J.
Lost 65 pounds*
You move your body in a very gentle, compassionate way. And lo and behold, I've lost 65 pounds since January.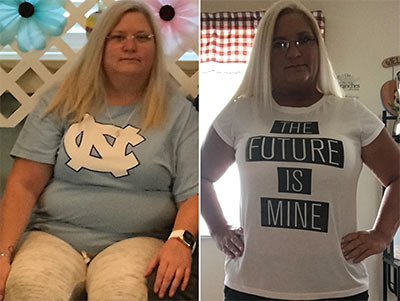 Tina K.
Lost 70 pounds*
The steps are very simple and easy to do. You don't feel tired or sore afterward. I love Body Groove!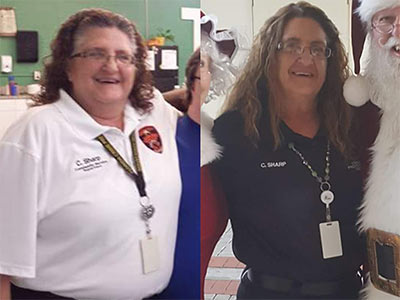 Cindy S.
Lost 71 pounds*
I love Body Groove! It allows me to be active and use all my body. I can go at my own pace, and enjoy all that I do.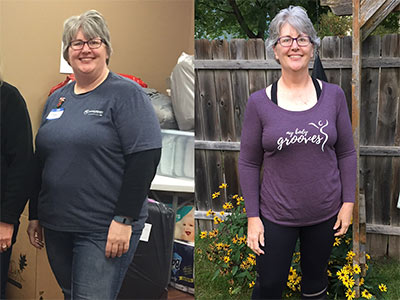 Toni K.
Lost 80 pounds*
It's a fun way to exercise and almost feel like you're not exercising, but you're getting a great workout.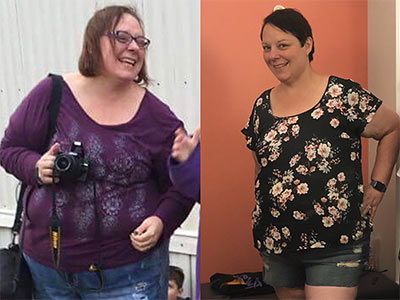 Jennifer J.
Lost 100 pounds*
I had tried every diet and exercise program imaginable and given up on myself. In December, I found out I was going to have my first granddaughter. I don't know why, but something clicked in my brain this time. I stumbled across a Body Groove video on Facebook and I was hooked. And today, I made it to that 100 pound mark in less than 7 months!
* Body Groove helps with weight loss when used in combination with healthy eating. Results will vary depending on starting point, duration and intensity of exercise, and other factors. Always consult your physician before you start this or any exercise program.
Meet Misty Tripoli, the creator of Body Groove
Hi, I'm Misty Tripoli, and I'm so excited for you to see my Body Groove dance videos.
Just like you, I was FED UP with boring, repetitive workouts that gave my body nothing but pain…
So I created Body Groove as a radical alternative to "regular" exercise…
In each 5 minute routine, we'll do a couple of easy dance moves that work your whole body.
Rather than just following me exactly, I'll teach you how to make each movement perfect for your body, no matter what your fitness level, and no matter what limitations you have that day.
Every time you Groove with me, you can do as many of the short dance workouts as you want, but I'll never ask you do something that hurts because there's no reason to add pain or stress to your body.
Instead, you'll do exactly what feels right for you, and I promise you'll see incredible results.
Here's the difference between "regular" exercise and Body Groove
Body Groove is SO different than regular exercise that it's kinda hard to explain exactly how it works.
So let me SHOW you instead...
Take a look at this short video...
As you can see, this workout has a couple of simple dance moves that will work your whole body.
Since we all have different bodies, with different energy and fitness levels, there's no "one way" to do the workout. That's why I teach you how to make it perfect for your body.
And check out the people dancing with me...they're all different shapes, sizes, and ages, with different levels of fitness, energy, and mobility.
And they all did that workout in the way that was exactly right for them.
That's why Body Groove is helping people get into the best shape of their lives, even when "regular" exercise seemed difficult and painful.
And the best part is you can start TODAY, no matter what your fitness level is right now.
When Amanda from Illinois was diagnosed with diabetes, she knew she needed to find an exercise program that worked for her. But at 302 pounds, most "regular" workouts were painful and difficult. Watch what happened when she discovered Body Groove…
A membership to Body Groove On-Demand gives you access to all this (plus a lot, lot more), and I'll even give you a free 7 day trial to give it a try without spending a dime!
I've seen Body Groove transform the health of thousands of people just like you, so I'm 100% confident that it will work for you, too. That's why I can't wait for you to give Body Groove a try.
If you aren't completely hooked on Body Groove within your first 7 days, you can cancel your Body Groove On-Demand membership and you'll pay nothing.