---
Body Groove On-Demand is the fastest, easiest and most affordable way to get all of Misty Tripoli's super-fun Body Groove dance videos!
With Body Groove On-Demand, you get instant streaming access to HUNDREDS of Body Groove videos (you'd pay hundreds of dollars to get all these videos on DVD!)
Here's what's playing on Body Groove On-Demand!
Delicious Dance includes...
32 easy, fun and EFFECTIVE dance workout routines, each between 4 - 9 minutes in length. From high-energy dances like "The Love Bus" and "House of Dance", to mellow grooves like "Chiller's Lounge", there's so much variety in the collection!
Check out some of the dance workouts included in this collection:
---
Dance Your Heart Out includes...
The Dance Your Heart Out Collection has a total of 5 workouts in the collection. Series 1, 2 and 3 are complete half-hour dance parties that deliver a great, heart-pumping workout. You'll also get my Alive & Strong workout, which is perfect for those days when you want to add some extra strength to your day. And for those days when you need to just let your body rest, you'll get my Relax & Restore workout to gently groove to.
Super Funk
(Featured in this collection)
Love Set Me Free
(Featured in this collection)
Crazy
(Featured in this collection)
---

Latin Dance isn't just a great workout - it's my ultimate confidence boosting secret!
This new collection of Body Groove routines is a sure-fire way to liberate the strong, sexy, courageous spirit that will transform your life far more than any plain ol' exercise!
(And oh by the way...it's also INCREDIBLY FUN!)
Check out some of the dance workouts included in this collection:
---
Gentle Groovy Yoga is a TOTALLY DIFFERENT way to do Yoga!
I've been doing yoga for nearly 20 years and I can tell you I've never seen anything like this. Over the years while I've absolutely loved doing this type of exercise…I've found it can also be incredibly hard, painful, and even quite rigid in how you're asked to perform the movements.
So I put the "Body Groove twist" on this new program and I think it's going to absolutely knock your socks off!
Check out these videos to learn more about Gentle Groovy Yoga:
---
Gentle Groovy Pilates puts strength and flexibility easily within reach!
There's no question that Pilates workouts can help get your body get strong and flexible. But ordinary Pilates workouts are hard to follow, even for experienced experts.
So I've brought the Body Groove workout philisophy to Pilates, and created short workout videos that are easily adapted for any fitness level.
Check out these previews of the Gentle Groovy Pilates workouts:
---
The House Party Collection is so much fun because it's actually a party!
To create these workouts, I worked with some of my favorite music producers to create brand new music that will absolutely make you want to get up and dance.
Then, I invited a handful of friends over for a dance party - friends of all shapes and sizes who have one thing in common: they hate to "workout" but they love to dance!
Check out some of the dance workouts included in this collection:
---
Bootylicious is the most delicious way to work your booty!
These fun, playful workouts are a great way to strengthen your lower body.
Give these workouts a preview....
---
YOUNG at HEART was inspired by two of my very best friends, Roger and Yvonne Puckett.
Roger and Yvonne, from New York City, have been dancing their entire lives... and they'll tell you it's been the secret to their youthfulness.
Both in their 80's, Roger and Yvonne are the epitome of youthful, vibrant health.
As you'll see, YOUNG at HEART employs the same Body Groove philosophy of moving your body in a fun, enjoyable, stress-free and relaxing way that you've come to love.
It's designed especially for people who need a kinder, gentler workout and it's something that I know you'll absolutely love.
Just check out a couple of the routines from this collection…
---
Body Groove FIT is everything you love about Body Groove but with a little more energy and intensity...but still done your own way. It's a heart-pumping groovy time that I know you'll love.
Each Body Groove FIT routine is only 20 minutes long, so you'll get an amazing workout in a short amount of time.
I created Body Groove FIT with Heather Winia. Heather is a Master Trainer for the World Groove Movement, and has been leading Groove workouts for years, all over the world.
See what you think of these workouts:
---
My Discover Your Groove Workshop
When I'm not in the dance studio creating new Body Groove routines, you'll usually find me traveling the world leading my Groove Retreats.
In these retreats, I teach people the 5 Groove Truths that helped set me free from an unhealthy and unhappy life. I'm blown away by the transformations that come from these retreats...but I can only accomodate a few people at each retreat.
That's why I created the Discover Your Groove Online Workshop. You'll get the same life-changing coaching, and you can explore it at your own pace in this self-guided experience.
Take a look at a small sample of what's included in this workshop:
---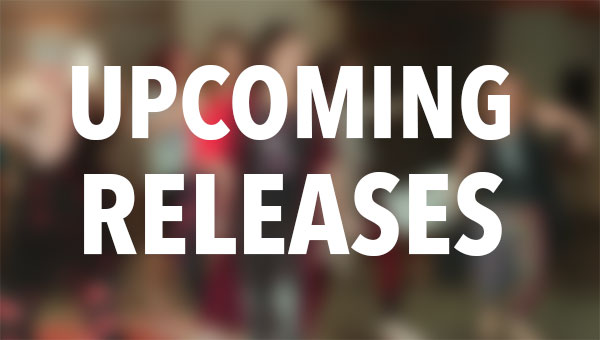 As a Body Groove On-Demand member, you'll get access to EVERYTHING, including new video collections that will be released soon.
---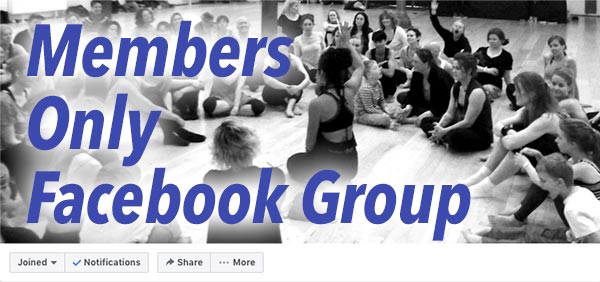 Plus, as a Body Groove On-Demand member, you can join our special private Body Groove Facebook group, where real women from all walks of life share their successes and encouragements as we all learn to love ourselves and get healthy. I can't wait to connect with YOU once you join!
A membership to Body Groove On-Demand gives you access to all this (plus a lot more) for just $9.99 per month.
(And I'll even give you a free 7 day trial to give it a try without spending a dime!)
Unlimited accesss to all the Body Groove videos is just $9.99 a month, with no contracts or committments.
And to get you started completely risk-free, I'll even give you your first 7 days for free!
I've seen Body Groove transform the health of thousands of people just like you, so I'm 100% confident that it will work for you, too. That's why I can't wait for you to give Body Groove a try.
If you aren't completely hooked on Body Groove within your first 7 days, you can cancel your Body Groove On-Demand membership and you'll pay nothing.
Try Body Groove On-Demand right now risk-free!
Frequently Asked Questions
How long is the free trial of Body Groove On-Demand Membership?
Your free trial lasts for 7 days.
What if I need to cancel my Body Groove On-Demand Membership?
No problem! You can cancel your membership at any time on BodyGrooveOnDemand.com.
How do I play the streaming videos?
Your streaming Body Groove videos will play on most smart TVs, computer, tablet, or smartphone. If you have an Apple TV, Roku, Amazon FireTV or a Chromecast device connected to your TV, you can stream the videos to those as well using a computer, tablet or smartphone. If you need technical help getting streaming video setup, my team is here to help.
Is there a way to download the videos?
Yes! Once you've signed up for your free trial, you can use our app on your iPhone, iPad, Android or tablet to download the videos so you can watch them even without internet access.
I have physical limitations. Can I still do a Body Groove workout?
Body Groove allows for infinite modifications, so almost anyone can modify the workouts to match their fitness level. Just be sure to talk to your doctor before you start an exercise program to make sure it's safe for you.
What if I want DVDs instead of streaming video?
You can purchase the Body Groove video collections on DVD on our web site. Click here to learn more.
Try Body Groove On-Demand right now risk-free!