Body Groove Workouts have changed the lives of thousands of women.
---
Available on multiple devices.
Body Groove is radically different... and that's why it works!
Unlike traditional exercise, Body Groove is for independent free-thinkers who want more out of their workout than to mindlessly follow boring routines. Our Creator Misty encourages you to make each move your own (to suit your fitness level), because it's so much more fun when you're dancing to the beat of your own drum.
Get Groovin!
Instant access to the entire Body Groove Collection. That's more than 200 enjoyable workouts at your fingertips!
At-home workouts that you'll simply love, available for you to do at any time of day or night. You'll be amazed at what your body can do when you let it have fun as you exercise.
Delicious Dance
Delicious Dance is 32 easy, fun & effective dance workout routines, each between 4-9 minutes. long.
Dance Your Heart Out
The Dance Your Heart Out series 1, 2 & 3 are half-hour dance parties that deliver fun, heart-pumping workouts.
Body Groove HIIT
High Intensity Interval Training (HIIT) will stimulate your body's metabolism and muscle-building.
Delicious Dance Fit
Body Groove Fit is heart-pumping, groovy 20 minute workouts with a little more energy and intensity.
Spicy Latin
Spicy Latin Dance Party is a sure-fire way to liberate the strong, sexy, courageous spirit within.
House Party Collection
The House Party Collection is so much fun because it actually feels like you're dancing at a nightclub.
Gentle Groovy Yoga
Gentle Groovy Yoga is similar to traditional yoga but with a "Body Groove twist" that you'll love.
Gentle Groovy Pilates
Gentle Groovy Pilates will help with your strength and flexibility. They're short workout videos that are easily adapted for any fitness level.
Bootylicious
Bootylicious is the most delicious way to work your booty! These playful workouts will strengthen your lower body.
Young at Heart
Young at Heart is designed especially for people who need a kinder, gentler workout that's fun, stress-free and relaxing.
Family Groove
Family Groove is an interactive, playful dance series designed for you to do with your kids to encourage imagination and creative expression.
30 Day Challenge
Join the 30 Day Challenge when you sign up for an On-Demand membership and feel supported and motivated.
It doesn't end there! There are so many more Body Groove Workouts just waiting for you to groove to!
Explore On-demand
Check out some of our most popular Body Groove workouts!
What real women are saying about Body Groove
Available on all your favorite devices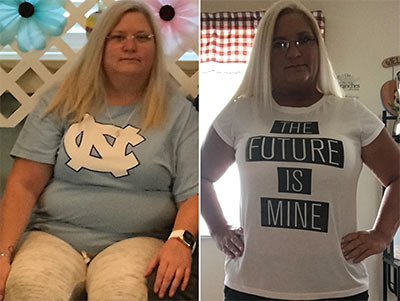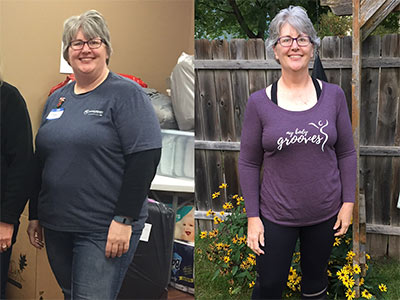 Body Groove helps with weight loss when used in combination with healthy eating. Results will vary depending on starting point, duration and intensity of exercise, and other factors. Always consult your physician before you start this or any exercise program.
Get your groove on today!
Become a Body Groove member and join the GROOVEment!
BEST VALUE
/ Per Month
BILLED ANNUALLY
Charged once per year. Cancel anytime.