Brand new Body Groove HIIT videos!
Body Groove is the fun, effective and totally doable at-home dance workout that is changing lives all over the world.
Short workouts are effective
These short dance routines (3-6 minutes) feature a couple of easy dance moves that workout your entire body...but take a closer look...
Do it your way for best results
You don't need to follow my movements exactly. Instead, I'll teach you how to make each movement perfect for your body, no matter what your fitness level.
Exercise should feel GOOD
Every time you groove with me, you can do as many of the short dance workouts as you want, but I'll never ask you to do something that hurts because there is no reason to add pain or stress to your body.
Perfect for YOUR body
You'll do exactly what feels right for you, and you'll see incredible results.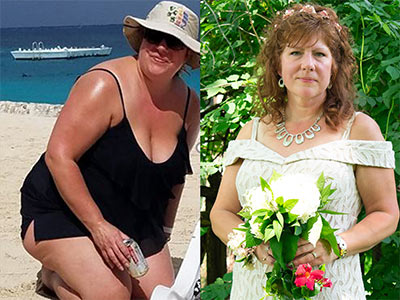 Jami F.
Lost 60 pounds*
I didn't go into this thinking I would have this sort of weight loss, where my children look at me and say "you're melting".
Body Groove is different...and that's why it works
Interval training unlocks all-day fat burning
The HIIT in Body Groove HIIT stands for High Intensity Interval Training. For a few short 20-40 second bursts during your workout session, these routines will get your heart rate and energy levels up into a "sweet spot" that triggers a change in your energy output for 24 hours.
That means you can get your groove on in the morning, but keep burning EXTRA calories for the rest of the day!
Let's never do crunches again, ok?
Your core - the girdle of muscles that surrounds your midsection - is the foundation of your mobility. But most "core training" programs have you down on the floor doing crunches. No thanks!
The truth is, dancing is the only workout you need to build an amazing core (you think professional dancers waste time with crunches???) Body Groove HIIT includes a dedicated core workout that will help you build a powerful core without ever laying on your back doing sit-ups.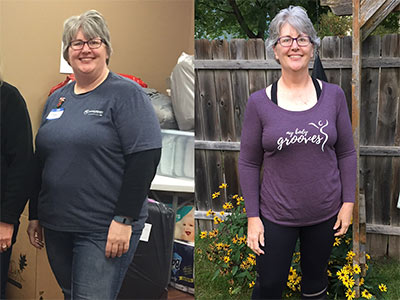 Toni K.
Lost 80 pounds*
It's a fun way to exercise and almost feel like you're not exercising, but you're getting a great workout.
* Body Groove helps with weight loss when used in combination with healthy eating, and your results will vary depending on starting point, duration, and other factors.
Your way = the RIGHT way
You'll adapt the dance movements to your fitness level and style, and you'll be successful in every workout. Check out this workout to see how much fun it is!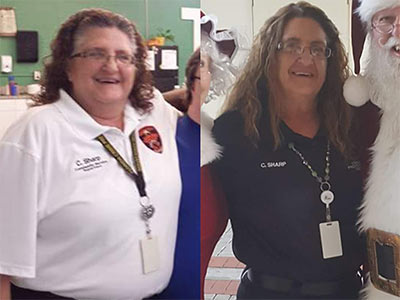 Cindy S.
Lost 71 pounds*
I love Body Groove! It allows me to be active and use all my body. I can go at my own pace, and enjoy all that I do.
Start today - at any age, shape or size!
Take a look at this energetic dancer from the Body Groove HIIT videos...
She's 72 years young...and LOVING these HIIT workouts made for EVERY body!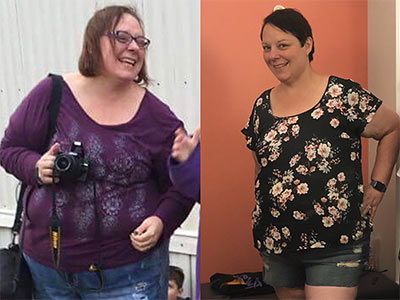 Jennifer J.
Lost 100 pounds*
I had tried every diet and exercise program imaginable and given up on myself. In December, I found out I was going to have my first granddaughter. I don't know why, but something clicked in my brain this time. I stumbled across a Body Groove video on Facebook and I was hooked. And today, I made it to that 100 pound mark in less than 7 months!
* Body Groove helps with weight loss when used in combination with healthy eating, and your results will vary depending on starting point, duration, and other factors.
This is a workout you can do TODAY!
When Amanda from Illinois was diagnosed with diabetes, she knew she needed to find an exercise program that worked for her. But at 302 pounds, most "regular" workouts were painful and difficult.
Then she discovered Body Groove and quickly lost over 70 pounds!
(Remember, Body Groove helps with weight loss when used in combination with healthy eating, and your results will vary depending on starting point, intensity of exercise, and other factors. Always consult your physician before you start this or any exercise program, especially if you have been diagnosed with a medical condition.)
Think you're not a dancer? Think again!
Body Groove gives you a great cardio and strength workout even if you don't have perfect rhythm or coordination. The moves are simple and easy, and while you can watch us for inspiration, you'll do everything YOUR way, so you'll get it right every time.
Watch this workout to see how everyone creates a unique Body Groove workout.
PHYSICAL fitness is only the beginning (and it's not even the best part!)
Can you imagine losing 75 pounds and brushing it off like it was no big deal?
Check this out this comment I got on Instagram recently...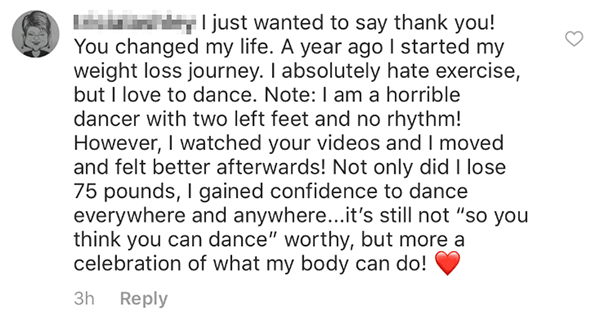 One year ago this woman started her Body Groove journey and hated exercise…
Now, just 12 months later, she's lost 75 pounds
But it's NOT about the weight loss…
It's about the CONFIDENCE to dance!!
If you read that Instagram comment again, you'll see that it's that confidence that really comes through...a woman filled with confidence who 100% believes that she can do anything, no matter her current circumstances.
So if you're ready to experience that confidence, I'm SO excited to share these videos with you. Click the button at the top of the screen to get started!
What do 2,970 people have to say about Body Groove in their 5 star reviews on Facebook?
The Body Groove Workouts videos have changed the lives of thousands of women all over the world.
One of those women is Dana Grabowski. Here's what she posted on Facebook about Body Groove…
She's not the only one seeing life-changing results from Body Groove...