Meet Sheree.
As a mother of 8, she had a lot of things that got in the way of staying healthy. In fact, her health and fitness slipped so much that she found it difficult to get off the couch.
And then, she discovered Body Groove.
At first, she did the workouts sitting on the couch, moving her feet and her arms along with the rest of the Body Groove dancers. Each time she grooved with along us, she got stronger, and pretty soon, she was up dancing in her living room.
The simple but fun workouts transformed her body. She dropped 134 pounds, and has the energy now to keep up with her family.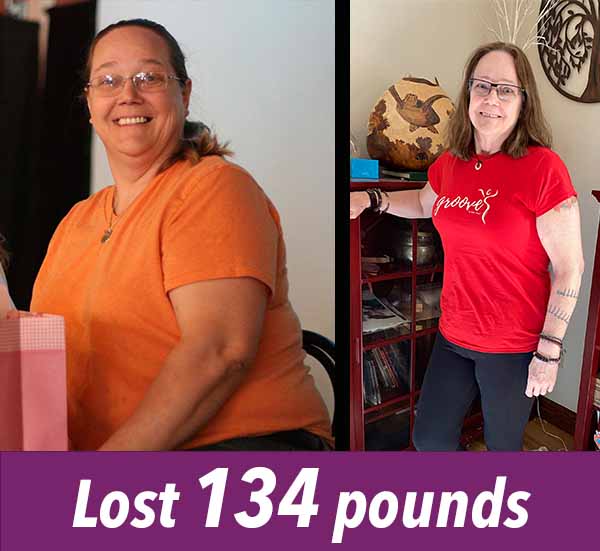 Sheree's transformation is remarkable, but it didn't happen overnight, or in a single week, or a single month. It was fun and easy, but it involved months of grooving.
Lucky for Sheree, she's a lifetime Body Groove member. Lifetime members have permanent access forever to all the Body Groove videos (including future releases), so they never have to worry about finding a new way to get in shape.
The Body Groove Lifetime Membership is a permanent solution to your fitness needs, and it's a great investment in yourself.
And it's an especially great investment right now, because for a limited time it is discounted so that EVERYONE can get in on the fun.
A regular monthly Body Groove membership costs $228 a year.
But during our Summer Sale, you can become a Lifetime member like Sheree for just 3 payments of $47.
That's just a fraction of the price of a subscription membership.
With a lifetime membership, you'll never need to worry about membership fees, and you'll get access to everything (plus all of the NEW releases and future content).
Get this deal before it's too late. Take action right now!